Complete GPS Tracking Solutions Tailored for All Industries
Eye In The Sky Pty Ltd was established in 2005 in South Western Sydney by David Romeo. One of the first companies to develop GPS tracking solutions in Australiasupported by M2M Machine to machine Telstra network catering for 90% of coverage within Australia.
The technical philosophy of our company is to partner with industry specialist companies around the globe. We thrive to combine best and intellectual resources from the entire world to offer the latest future telemetry and hardware solutions to our Australian customers. Our strategies and quality has led to Eye In The Sky is the preferred company of choice by Australian customers.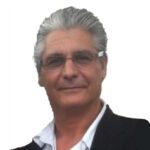 Eyeinthesky Founder
David Romeo
Experienced Managing Director with a demonstrated history of working in the information technology and services industry. Skilled in Marketing Management, Negotiation, Business Planning, Sales, and Location Based Services. Strong business development professional with a Design & Business Management focused in Business Administration and Management, General from Granville Technical Collage NSW.
Reduces rising fuel expenses
Improves fleet efficiency
Decreases vehicle operating costs
Eliminates overtime
Helps to manage your on-field personal actively
Updates your business with electronic time-keeping and excludes complicated paper
Time sheets
Decreases downtime of field employees
Decreases time spent at unauthorized places
Document actual routs are driven and stop
Eliminates employee fraud
Eliminates potential employees moon lighting activities
Helps to track when the employee got to the job and when they left the job
Create travel reports for business & personal use for your tax man
24/7 support
Upgrades
Time sheets
Phone Apps – anywhere any time
Reliability
You are in control