LOCATE EQUIPMENT WITH R.F.I.D TAGS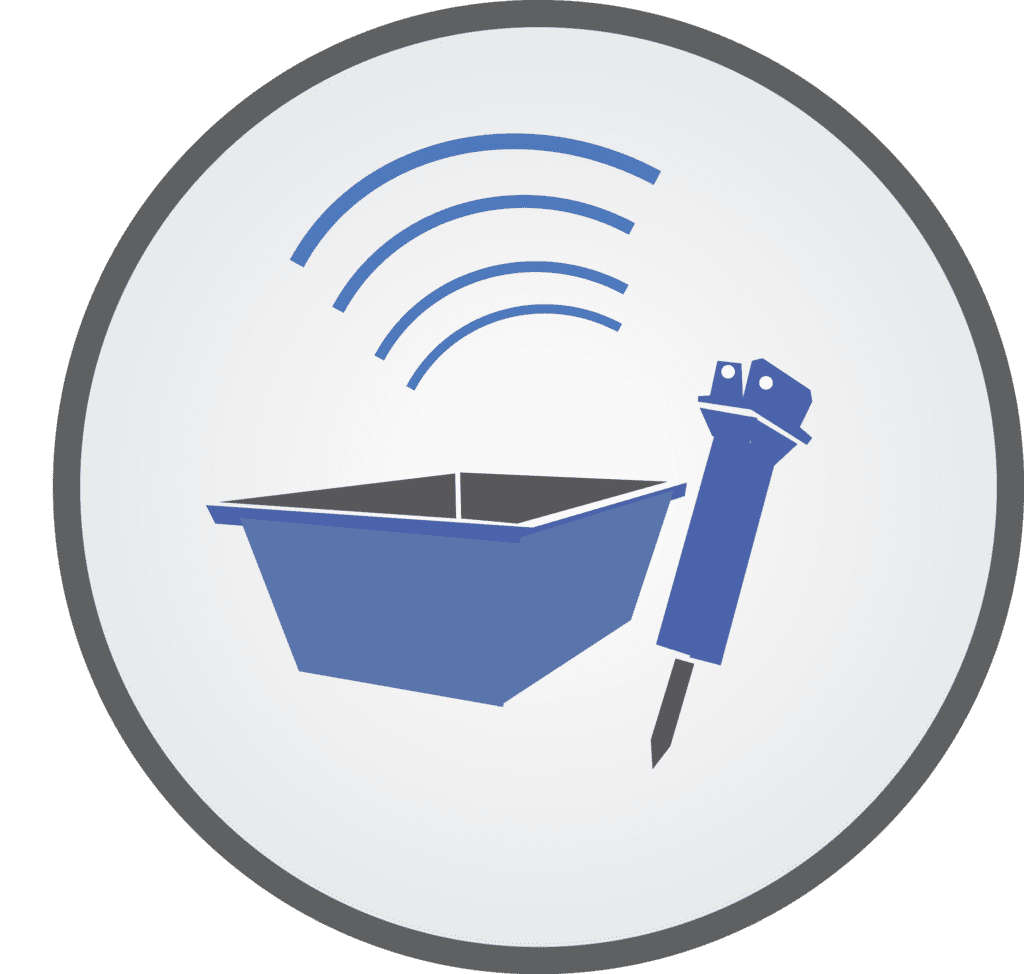 How do you locate non powered equipment?
EyeInTheSky uses R.F.I.D tags in combination with vehicle GPS tracking receivers and tag readers. As a result, users now have the ability to find equipment that do not use power.
The tags are attached to your equipment, enabling them to ping their location through the GPS units in each vehicle. As a result, they can signal every 5 to 15 minutes providing a location.
This allows for up to 16 Tags on site that transmit back to one or multiple vehicles within a 80 meter radius.
Thus, you area able to quickly and efficiently track the current and last location of any non powered item. This opens up the possibility of tracking all of your assets when EYE FIND is used in conjunction with our other tracking solutions. This allows you to monitor and control everything on one simple system – the Wialon system.
Examples depicting the use of the EYE FIND solution: 
Waist Disposal: Waste management companies utilise Eye Find on their bins to keep track of which bins are being used by which vehicles. They can see when a bins been dropped off, or even when a bin has been returned and stored in the warehouse.
Rental Businesses: Rental equipment companies use the RFID tags on non-powered equipment so that they know in real time what equipment they have available, and what equipment has been rented.
Farming: Farm attachments get placed with RFID tags so that they can be managed. Know which attachments are being used by any vehicle, and when they have been swapped for other attachments.
What are the benefits of tracking your equipment?
Minimise the risk of loosing or miss placing expensive equipment on site.
Reduce the risk of theft by receiving mobile phone alerts when equipment is out of range of GPS R.F.I.D receivers.
Save time track down equipment efficiently and quickly by accessing your real time data or history.
Access your mobile app whilst on the move and determine which sales force or vehicle is currently using your equipment in real time.
If you think this solution may be suited to your application however you are un-sure. Contact us and we will be happy to assist you.